25th Anniversary of Priesthood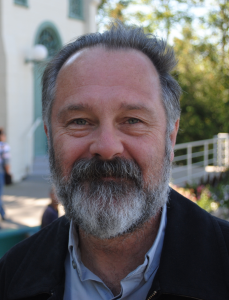 Our Spiritual Director, Very Rev. Andrij Onuferko, celebrates his 25th anniversary of ordination to the Holy Priesthood. Fr. Andrij was ordained on July 1, 1988, by Metropolitan Volodymyr (Sterniuk).
Some notes on Fr. Andrij:
He was Founding Director of Radio Resurrection, based in Belgium, Vice-Rector of the Patriarchal Curia in Lviv, and lecturer in Old Testament at the Lviv Theological Academy (Ukrainian Catholic University). He joined the Metropolitan Andrey Sheptytsky Institute of Eastern Christian Studies in 1996 as the Assistant Director for Administration, while continuing to teach courses both at Saint Paul University and in Lviv. He was acting director of the Institute from 2002-2007. Fr.Andrij has been Spiritual Director of Holy Spirit Seminary twice, the most recent from 2011 to the present. He holds a doctorate in Biblical Theology from the Pontificia Universita Urbaniana in Rome. In recent years, Fr. Andrij, who is a protopresbyter and canon of the Eparchy of Toronto, has been instrumental in the in Vision 2020 – Vibrant Parish project of the Synod of the Ukrainian Greek Catholic Church.
Together with his family, friend, colleagues, and the entire Church, we cry out, "Axios! Axios! Axios!"