Diaconal Ordination of Fr. Deacon Michael Bombak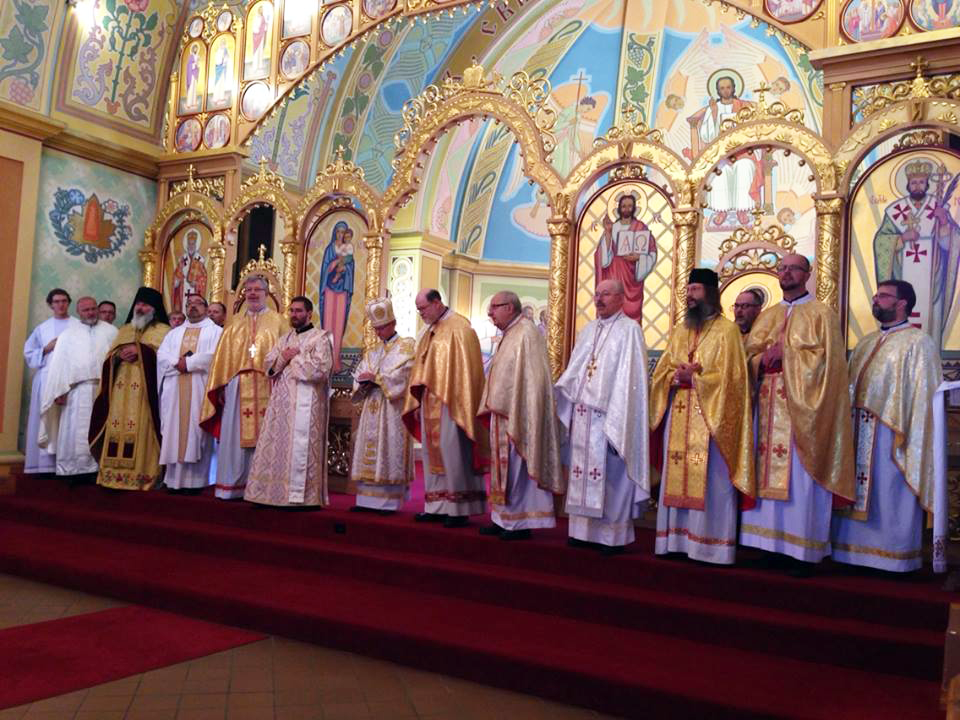 On Saturday, August 9, 2014 at St. Josaphat Ukrainian Catholic Cathedral in Edmonton, Alberta, Michael Bombak was ordained to the Diaconate through the laying-on of hands by Bishop David. In his homily on this most joyous occasion, Bishop David stated:
Christ established the diaconate to minister to the Word. The deacon stands among the people and raises their prayers to the altar. He ministers to the Word and proclaims the Holy Gospel. He ministers to the Word Incarnate in the Eucharist and then takes that ministry to the Scriptural and Incarnate Word outside the Sacred Walls in διακονια, to the widows and orphans (the neglected and marginalized).
With all the faithful gathered in the Cathedral that day, we offer our heartfelt "AXIOS! AXIOS! AXIOS!"