The Story of a Seminarian … From a Mom's Point of View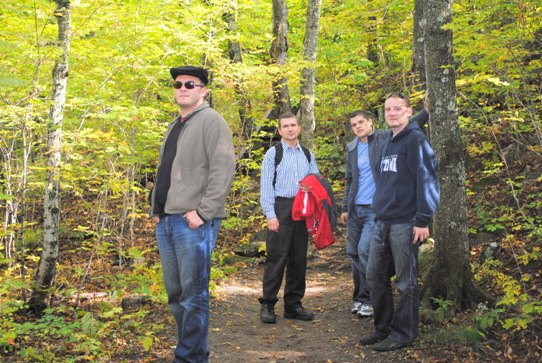 Here is an interesting blog entry from Catholic Sistas. The link to the full article follows:
When I first became a mom, I was not quite 23 years old. I lived 3 hours away from my parents and my friends, and I had no idea what I was doing. I didn't have the internet or blogs back in those days, I really felt like we were completely on our own. I honestly couldn't believe the hospital let my husband and me leave with a tiny human being. As I looked around at other human beings, I couldn't fathom that so many people obviously had figured out how to do – what seemed to me – this monumental task of raising a little baby.

On our first night home, I was sure that our new son needed a bath. In fact, wouldn't I be a neglectful mom if I didn't bathe my newborn son? So we got out our "What to Expect When You're Expecting" book and opened to the chapter on newborns. My husband walked me through this process step by step and we got our "filthy" son cleaned up. We bumbled our way through and made many mistakes along the way, but about 6 weeks into being a new mommy, I understood what all the fuss was about. I was head over heels in love with my precious baby boy. I couldn't get enough of him and thought he was the sweetest, smartest, most beautiful baby that had ever been born. (Except for Jesus of course.);)

As soon as we got into a groove and figured out what we needed to do to keep our child alive, we were able to kind of get back to what we wanted most for our baby. We wanted him to know that even though our hearts overflowed with love for him, God loved him even more. We enjoyed researching, reading, and talking about different ideas to teach him the truths of our faith and to try to prepare the garden of his heart to receive the love of God.